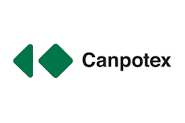 Canada will be exporting more potash to a South Asian country.
On March 17th, federal Trade Minister Mary Ng announced a contract between Canpotex, a Saskatchewan-based potash supplier, the government of Bangladesh and the Canadian Commercial Corporation.
Established in 1946, the Canadian Commercial Corporation is a Crown corporation that supports international trade by helping Canadian exporters access foreign government buyers.
Through this contract, the volume of Canadian potash exported to Bangladesh will increase.
In 2022, Bangladesh imported about $500 million of Canadian potash.
Bangladesh is also Canada's fourth largest pulse export market and a major market for high quality wheat.